Meet Trinity. She's 22 years old and has a white boyfriend that loves her so much, but has a 3 inch cock. This doesn't satisfy Trinity at all. Can you blame her? So she sets out to find something that will please her... a big black cock. A friend of hers tells Trinity to put an ad out on a "list" site. So she does. And within minutes she has dozens of emails asking to meet up. These images are from only ONE of the times Trinity answers an ad. There are many more. As you can see, she loves being written on and loves when multiple black men are writing on her. She's not a wife yet, but her white boyfriend has asked her to marry him. Trinity is still undecided. She has such a love for black dick that she is hesitent saying yes to her boyfriend. Her love is so great that she allows colored men to take colored markers and write all over her body. And as you can see, Trinity loves all of it. Even the drawing of the huge penis on her legs! Way to go girl!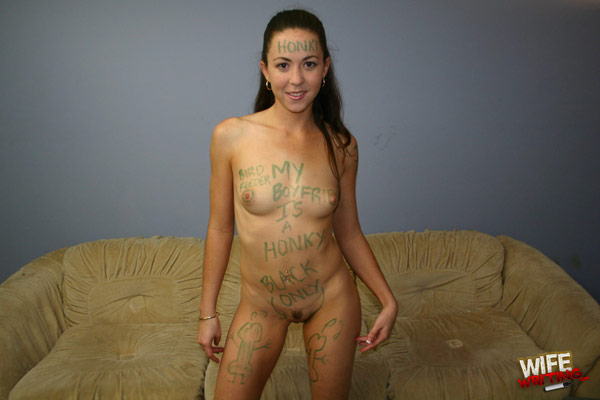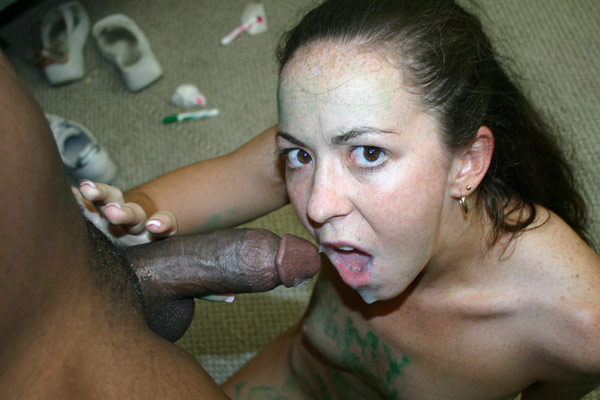 Don't worry, I have a ton more of Trinity!!
Trinity is only one of the 35 girls on Wife Writing. And they're all as good as she is or even better. Just look at all that graffiti on her. Showing her love for the black race is something she loves doing, and something that this site is all about. I hope you will take the time to poke around and find all of the secret pages on the site. You won't be sorry. Also be sure to check out Madison Monroe, or Wife writing Nautica! Don't forget there's always more where that came from!